NYLXS Held a record setting GNU/Linux Installfest (dubbed installfeasts by NYLXS) on Sunday March 16th, 2003. This day and night long comminity effort was immediately followed by the NY Fair Use trip to Washinton DC at 4AM on Monday to Protest Tony Stanco's bad leadership with his at EGOV-OS.
We started at 10AM that Sunday and finally kicked people out at 4AM to start our trip to Washington.
The turnout was outstanding and plenty of help was available as most of the membership showed up to lend a hand. Thank You Sunny Dubby, The Akbar Parsha, Vinnie like Cher, Marco Scoffier, Ray Connelly, Adam Kosmin, and the whole Free Software Institute!
Here are some Photos: (compliments of Akbar)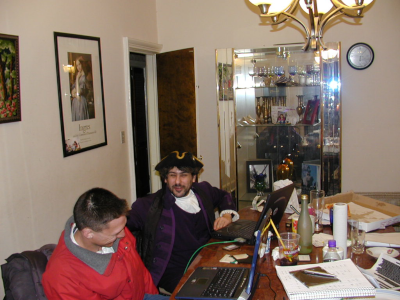 Ruben Safir and a Victem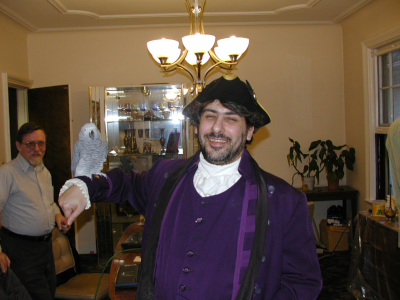 Ruben Safir - Tookie his Parot and Murry Gross: Professor of Assembly at Brooklyn College