Please consider adding info@fsf.org to your address book, which will ensure that our messages reach you and not your spam box.
Read and share online: https://www.fsf.org/blogs/community/watch-fight-to-repair-demand-the-right-to-repair
Dear Ruben Safir,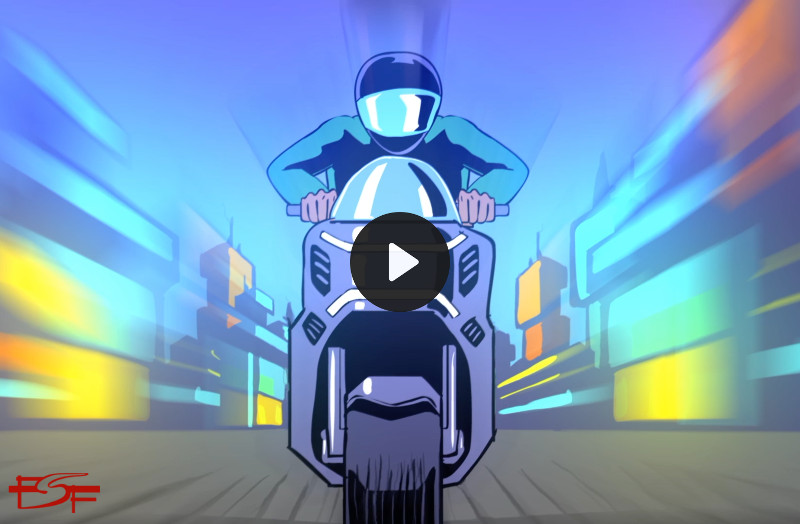 Share


|

Read more

Fight to Repair is an animated video from the Free Software
Foundation (FSF), telling the story of two dedicated free software
engineers rushing to fix a life-threatening problem in a vehicle's
autopilot code. Coming up with a fix for the bug is only the first
step in their journey, which has them facing off against the malicious
proprietary software corporation DeceptiCor, and culminates in a
high-speed motorcycle chase.
This video is the newest addition to the series of animated
videos created by the FSF on the subject of free software. Safety
regulations on the operation of vehicles and other potentially
dangerous devices may be necessary, but we know this can be
accomplished without denying users the right to repair. Fight to
Repair dramatizes something we see happening more and more frequently
-- companies giving themselves and their software unjust control over
users, often also leaving those users in unsafe situations in order to
maximize profit.
As part of the video launch, the FSF has dedicated a new campaign
and a collaborative resource page to the right to repair movement
to help spread global awareness of this issue and to highlight how,
when devices are powered by software, having a right to repair
requires having the four freedoms that define free software.
Help spread word about Fight to Repair
To help us bring attention to the importance of the right to repair,
and the need to maintain our rights to own and fix technology, please
show your support by promoting this video.
Thank you for supporting our work
We only need 74 more new members before January 18 to reach our
goal of 500. With your commitment, we can do even more in 2021 to
help show everyone why free software is so vital to their everyday
lives. We're so thankful for the massive vote of confidence in this
challenging time.
Your activism has helped build this momentum, and now is a great time
to keep it going. If you enjoy this video, please become an FSF
associate member, in order to help us to produce more
high-quality educational materials about free software. Membership
comes with plenty of benefits, including our newest member perk:
access to our Jitsi Meet videoconferencing server.
You can also support us by sharing Fight to Repair with your
community. Let's seize the moment and show how dangerous a world full
of proprietary "autonomous" devices is.
Download the video:
More information about the different formats the FSF chooses to
use
Subtitles and translations
Help us translate to many different languages so we can share this
video across the globe! Translation drafts and the how-to
explanation can be found on the LibrePlanet wiki. Once you have
finalized a translation, email campaigns@fsf.org and we will publish
it.
Subtitle files: English
Thank you for fighting for free software with us into the new year!
Kind regards,
Zoë Kooyman

Program Manager
---
Video credits:
Fight to Repair created for the Free Software Foundation

LENGTH: 3:11

PRODUCER & DIRECTOR: Brad Burkhart

STORY: Brad Burkhart

ANIMATOR: Zygis Luksas
Fight to Repair by the Free Software Foundation Copyright © 2021 is
licensed under the Creative Commons Attribution-ShareAlike 4.0 International License.